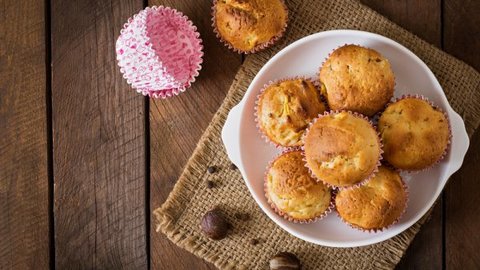 Ingredients
Preparation
Active time 0 min
Ready in 25 min
Preparation
Heat oven to 180C.
Line 8-hole muffin tin with paper cases.
In a bowl, combine the almond flour, nutmeg, and baking soda.
In a separate bowl, beat the egg and mashed banana.
Stir dry ingredients into wet, mixing until combined.
Scoop the batter into paper cases.
Bake the muffins for 15 minutes or until gently browned on the edges.
Place the muffins on a wire rack for 15 minutes to cool.
Remove from the tin.
Serve.
Nutrients (Per Person) These values are based on the recommended daily intake of a 2000 kCal diet
Good Points
Very low in saturated fat
Very low in sodium
Very low in sugar