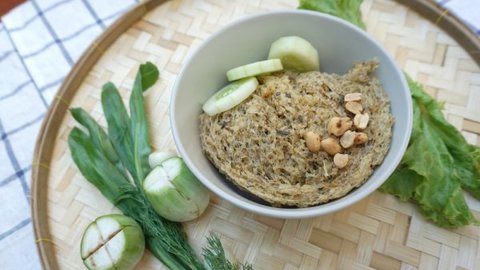 Ingredients
Preparation
Active time 0 min
Ready in 30 min
Preparation
Preheat oven to 220°C.
In a bowl, combine the cheese, bread crumbs, basil, nutmeg, salt, and pepper.
Spread half of the crumb mixture evenly in the greased baking dish.
Place the fish on top of the crumbs.
Sprinkle the lemon juice over the fish.
Sprinkle the remaining crumbs evenly over the fish.
Bake until the fish flakes easily with a fork, for 25 minutes.
Serve while still hot.
Nutrients (Per Person) These values are based on the recommended daily intake of a 2000 kCal diet
Of which saturates 7.24 g
Good Points
High in Phosporus
High in Selenium