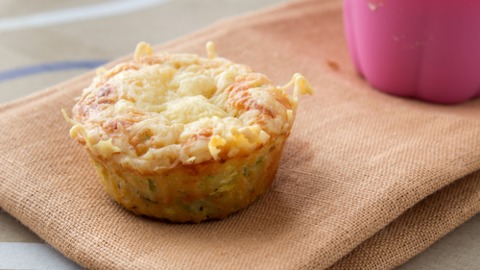 Ingredients
Preparation
Active time 20 min
Ready in 40 min
Preparation
Take a metal muffin form of 12 and line it with the paper muffin forms.
Heat up the oven to 180°C.
Separate the eggs.
Put the eggyolk, half of the cheese, and the rest of the ingredients into the food processor and mix it up.
Beat up the egg whites.
Add it to the dough slowly and gently.
Split the dough in the forms.
Put the rest of the cheese to the top of the muffins.
Bake it for 18 minutes.
It is ready when the muffins are baked all the way.
Do the needle probe.
Nutrients (Per Person) These values are based on the recommended daily intake of a 2000 kCal diet
Of which saturates 3.97 g
Good Points
High in Vitamin E
Source of Copper
Source of Selenium
Source of Magnesium
High in Phosphorus
Source of Calcium
Source of Vitamin B12
High in Phosporus
Source of Riboflavin
Source of Manganese
Source of Zinc