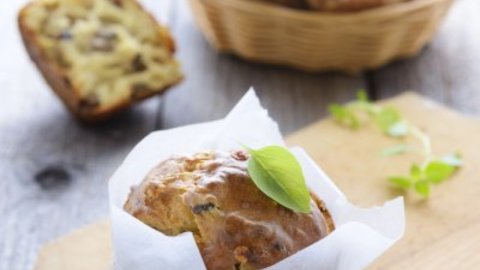 Ingredients
Preparation
Active time 0 min
Ready in 40 min
Preparation
Heat up a frying pan.
Add 2 tbsp oil, and saute onion, the mushroom with a pinch of salt, black pepper and 2 tsp thyme.
When the mushroom is soft, and all the water evaporate.
Let it cool down.
Preheat the oven to 200 degrees celsius.
Line 12 muffin holes with paper patty pans.
Whisk the yoghurt and 6 tbsp oil in a jug.
Sift the flour into a bowl.
Mix with 1 tsp thyme and backing powder.
Make a well in the centre and gently pour the youhurt egg and oil and the mushroom, mix and fold gently to combine (the batter should still be lumpy).
Divide the mixture between the 12 paper patty pans.
Bake for 20 to 25 minutes or until a skew inserted through the centre comes out clean.
Transfer to a wire rack to cool.
Nutrients (Per Person) These values are based on the recommended daily intake of a 2000 kCal diet
Of which saturates 4.35 g
Good Points
Source of Iron
High in Manganese
No Sugar
Source of Vitamin E
High in Selenium
Source of Phosporus