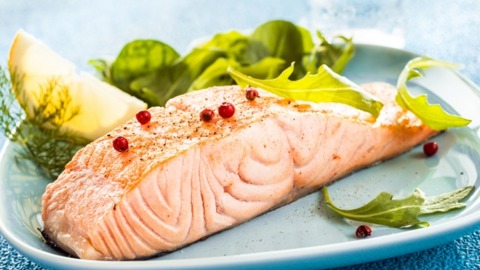 Ingredients
Preparation
Active time 20 min
Ready in 40 min
Preparation
Preheat oven to 180°C and line baking tray with parchment paper.
Brush salmon fillets with lemon juice and season with salt and pepper.
In shallow dish, combine almond flour, dill weed, basil, and coriander.
Coat each salmon fillet with prepared mixture then place on the baking sheet, skin side down.
Bake for 15 minutes or until salmon flakes easily with fork.
Transfer to the plate and serve while still hot.
Nutrients (Per Person) These values are based on the recommended daily intake of a 2000 kCal diet
Good Points
Very low in sugar
Source of Magnesium
High in phosphorus
Source of vitamin B12
Source of vitamin E
High in niacin
High in selenium