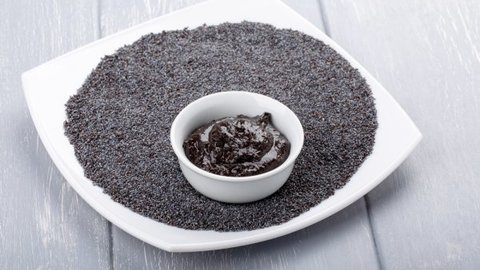 Ingredients
Preparation
Active time 0 min
Ready in 20 min
Preparation
Grind the poppy seeds.
Place the poppy seeds in a saucepan and add 100 ml milk.
Cook over low heat until warmed.
Add the semolina, and remaining milk.
Cook until it starts to bubble.
Continue to cook until the mixture has a thick consistency.
Place aside to cool.
Transfer to a food blender and add dates.
Blend until combined thoroughly.
Nutrients (Per Person) These values are based on the recommended daily intake of a 2000 kCal diet
Of which saturates 8.36 g
Good Points
Source of Iron
Source of Copper
No Cholesterol
High in Manganese
High in Calcium
Source of Magnesium
Source of Phosporus