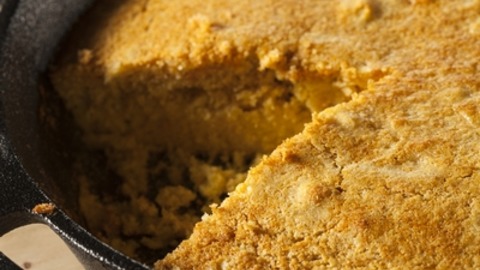 Ingredients
Preparation
Active time 20 min
Ready in 40 min
Preparation
Preheat oven to 200°C and coat a 16-cm baking tin with some coconut oil.
Take out your 4 eggs then bring to room temperature.
Crack the eggs into the blender.
Add the apple cider vinegar, water, and 4 tablespoons of melted coconut oil; blend on low for 30 seconds.
Then add in the coconut flour, salt, and baking soda then blend for one minute.
Grease your baking tin with the 0.25tbsp oil and pour the batter in your pans then bake at 180°C for 40-45 minutes or until a toothpick comes out clean.
Brush the bread with remaining oil then broil for 1 minute more.
Place on wire rack to cool before slicing.
Nutrients (Per Person) These values are based on the recommended daily intake of a 2000 kCal diet
Of which saturates 17.13 g