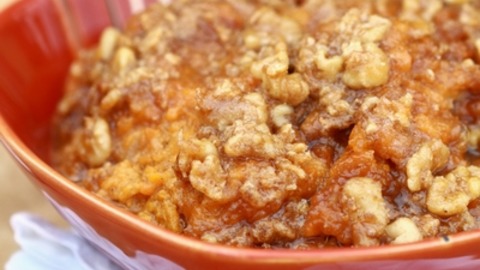 Sweet potato soufflé with a sweet streusel topping
Ingredients
Preparation
Active time 15 min
Ready in 1 hr 45 min
Preparation
Preheat oven to 220°C and line a baking sheet with aluminium foil.
Pierce sweet potato with fork several times; wrap each in a piece of foil and set on baking sheet.
Bake for 90 minutes or until tender.
Meanwhile, reduce the oven temperature to 180°C and use a small amount of butter to grease baking pan.
Carefully remove the skin from the sweet potatoes and place the flesh in the bowl of a food processor.
Melt 40g butter and add in food processor, followed with eggs, evaporated milk, and cinnamon then process until the mixture is smooth.
Adjust the seasoning with salt.
Transfer the mixture to the prepared baking dish and smoothen surface with spatula.
Prepare streusel; in a large bowl, combine together the flour, cane sugar, cinnamon, ginger, vanilla powder, and salt.
Slice remaining butter and stir in with fingers.
Although this is messy, it is the best way.
When you get a crumbly mixture, stir in roughly chopped pecans.
Sprinkle prepared streusel over sweet potato mix and set in oven.
Bake until streusel is browned, for 60 minutes.
Set on wire rack to cool slightly before serving.
Nutrients (Per Person) These values are based on the recommended daily intake of a 2000 kCal diet
Good Points
Very low in sodium
High in manganese
You Might Also Like: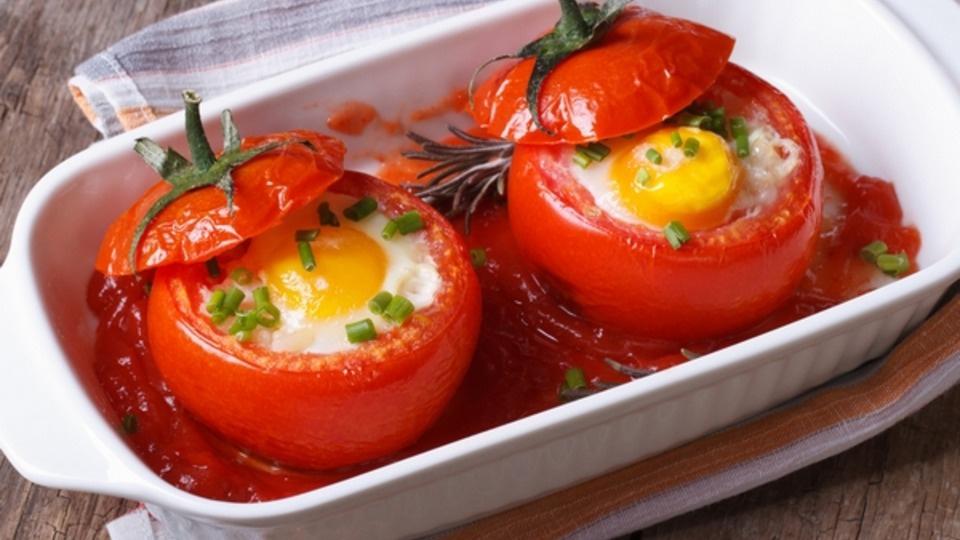 Eggs baked in tomato